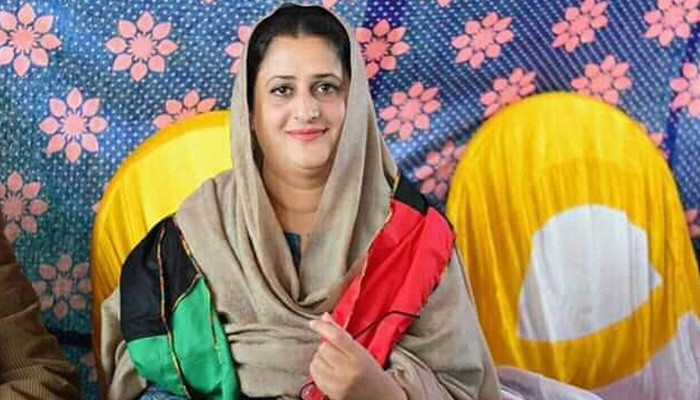 PPP MNA dissociates itself from the travel agency business
KARACHI: Following a report in 'The News' daily newspaper regarding an investigation against PPP parliamentarian Mehreen Bhutto for accumulating wealth beyond known sources of income and owning a travel agency, she has disassociated herself from the management of the travel company and filed a fraud suit against his business partner, spouse and others.
However, Extra Sessions Judge South Karachi Zahida Parveen granted bail to businessman Asadullah Shaikh and his wife Shahnaz Gul.
According to official documents, MP Mehreen Bhutto filed a first information report at Clifton Police Station, Karachi on August 4 against her business partner Asadullah Shaikh, his wife and other directors of M/s AAA Travels for enlisting her as one of the administrators. company without his knowledge and consent.
She also accused them of misusing her computerized national identity card (CNIC), her passport and other documents.
In the FIR, MNA Bhutto cited a report published in 'The News' on August 4, 2022 and said she learned from the report that she was a AAA travel director. She claimed that her name was listed while the AAA manager was traveling without her consent or knowledge and that she never signed any documents or received any benefits from the company.
She added that she had retained the services of the company for the purchase of plane tickets. On the other hand, Asadullah Shaikh told 'The News' that MP Mehreen Bhutto filed a bogus case against him and his wife.
He claimed that MNA Bhutto voluntarily became a partner in the business and received benefits, but when the FIA ​​investigation began against her, she disassociated herself from the business.
In addition to the allegations of MP Bhutto and the version of Sheikh Asadullah, an investigation into allegations of corruption and assets beyond known sources of income has been opened against MP Mehreen Bhutto and her three brothers by the Federal Investigation Agency (FIA), Sindh Zone-II. , some eight years back on the complacent of Zulifqar Phulpoto, a resident of Khairpur district.