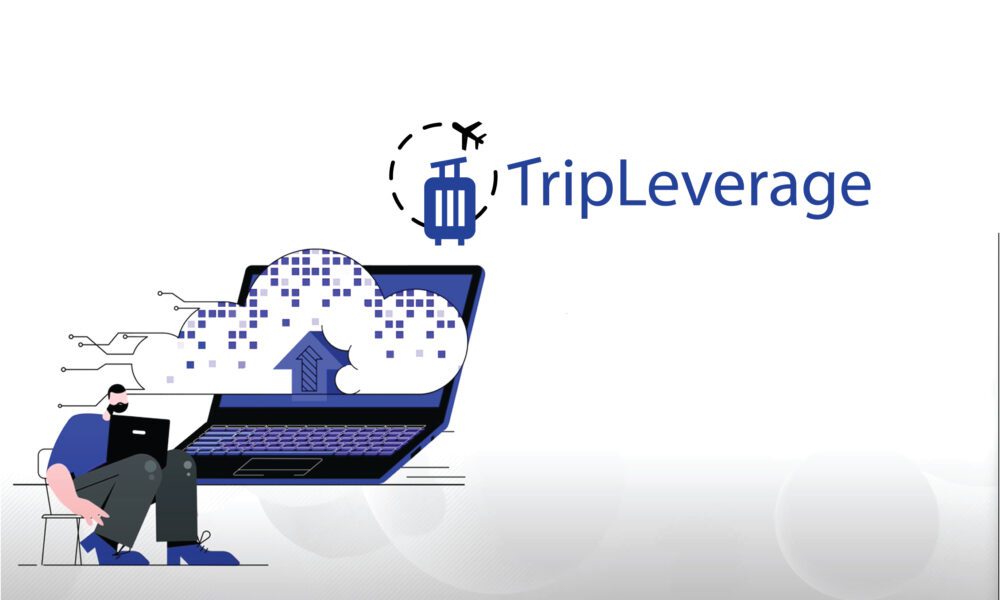 TripLeverage – Business Travel Company Launches Own Token
TripLeverage brings your extra comfort in business travel while solving the most common problems that cloud the space. Launched in 2020, the business travel platform encourages bookings by rewarding businesses and other users for every booking. TripLeverage differentiates itself from other platforms because 100% of the revenue generated will buy and burn its traffic tokens.
It is common knowledge that planning a trip is always a chore. As a traveler, you are forced to deal with several issues in the process which increases the frustrations you feel. TripLeverage is here to remove these barriers to provide you with seamless services that reduce the stress you would otherwise have experienced.
Its services are free, encouraging you to pay only when making reservations. All you have to do is register for free and have a chance to earn 50% in tokens for income from travel expenses. Another 50% will go towards the purchase and burning of its tokens.
The platform recognizes the growing potential of business travel, which helps businesses grow their businesses while leveraging their profits. However, he wishes to bring a fresh perspective to the sector by maximizing the availability of advanced technologies.
What to expect from TripLeverage
TripLeverage's vision is to empower businesses with the tools to provide users with the elasticity and convenience they need without sacrificing control. Likewise, its mission is to provide travelers with a seamless travel experience through technology and responsive human customer support.
Its services include flights, accommodation, car rental, trains and business events. This allows users to manage everything related to their travels from the comfort of their computer or mobile phone by reliable means. In addition, it helps in solving the problems faced by small and medium-sized businesses in organizing travel.
That being said, why should you go with TripLeverage? Here are some reasons to work with:
A large travel inventory
Travel benefits is the platform behind how TripLeverage works. It offers under its roof a global inventory of transport and accommodation. TripLeverage will conduct direct price negotiations to present travelers with the best deals as a travel agent. In addition, this is an added advantage since the platform is a certified travel agent and can receive exclusive offers when booking.
A jack of all trades
TripLeverage offers all travel necessities under one roof, improving the efficiency of online travel arrangements. All of the services listed above are available on the platform, in addition to all of your travel information. It also means that you always have a convenient way to manage your trip despite your location during the trip. And finally, get all your travel and expense reports on one invoice and pay from one service provider.
Saves you time and money
As said before, having all the information available about trips under one roof is efficient, but above all, it saves you a lot of time. You can set up deals for your business and start enjoying 34% off hotel rates. In addition, TripLeverage estimates that VAT recovery is your right, saving up to 20% on your business expenses.
Travel policies
A travel policy increases your responsibility to follow the regulations in place during travel. Whether it's a corporate trip or a single employee, it helps you keep tabs on travel costs. It also protects employees, ensuring safe travel for all.
TripLeverage allows a business to configure its travel policies for free upon registration. Instead of letting the platform handle your movements, you can enjoy the freedom you need while staying on budget. The unrestricted policy means travelers can book whatever transportation or accommodation they want. Strict policies mean a traveler has to wait for approval.
TripLeverage Incubation by BitBook
To get the most out of business travel, BitBook incubated TripLeverage as his first project in the sector. The founders of BitBook want to transform the travel space by implementing ways for users to earn passive income.
For TripLeverage, BitBook is an adviser and funder of its evolutionary steps. First of all, it will allow a successful launch of TripLeverage launch of the OIT trade fair on Unicrypt. In addition, managed the creation of a smart contract and his audit, conducted by QuillAudits. There was also a KYC screening and team verification by Solidproof.
Soon, BitBook expects unprecedented growth for both its platform and TripLeverage. The platforms are eagerly awaiting the start of the ILO on August 23, thus selling all the TLT tokens in circulation.
If you would like to participate, check for more information and interact with the TripLeverage Community on Telegram.