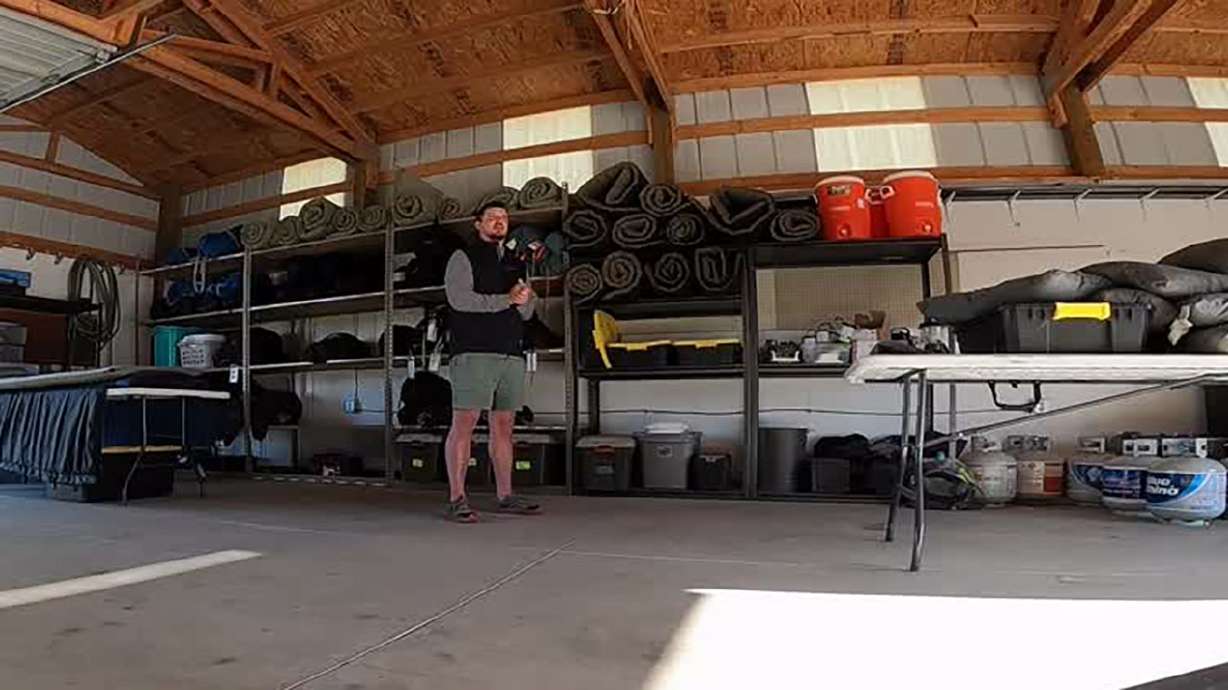 Yellowstone flooding affects Utah tour packages
[ad_1]
Estimated reading time: 2-3 minutes
MOUNTAIN GREEN — A Utah outdoor travel company is working to understand what flooding means for their summer visits to Yellowstone National Park after historic flash floods destroyed roads and left the whole park closed at all entrances.
MountainBased Adventures is a family owned business in Mountain Green, run by three brothers and a cousin, and they have just launched their summer tours.
Adventure co-owner and director Justin Ebert explained how they run camping and hiking trips to all five of Utah's national parks, as well as Yellowstone and other nearby iconic nature spots. Many tours attract customers who enthusiastically check places like Yellowstone National Park off their to-do list after a travel hiatus during COVID.
"We've had customers who have waited almost two years to come out," Ebert said.
Their first trip to Yellowstone of the season was scheduled to take off next week. But over the past two days, Ebert has watched the destruction and devastation unfold around Yellowstone, knowing it could impact their tour.
The water washed away roads, bridges, buildings and infrastructure. Yellowstone National Park officials said Tuesday that rebuilding in some areas, particularly the northern part of the park, will be significant and will take some time.
"I think that's just the magnitude of what we're dealing with in Yellowstone right now, which is the trickiest thing," he said.
Customers are reaching out, he said, asking what it means for their trip. Ebert said things are fluid as he works to form a solid response.
"We have people who are obviously waiting to hear more information, but at the same time we understand that this is one of those things that could take a while to really know exactly what's going on," he said. -he declares.
Ebert listened to the national park's press conference on Tuesday, hoping for answers. He found that the park's north loop may be closed all season and some roads won't reopen this summer. But he hopes the South Loop – where their tours spend the most time in the park – will get visitors back soon.
It's hard to say what that means for the trip scheduled for next week.
"We're sorting out this trip, and so we're kind of in this waiting game to find out how it's going to pan out," Ebert said.
In the meantime, they are looking for alternatives, he said. Fortunately, they have experience with rapidly changing plans.
Ebert explained that they have seen rockfalls and flash floods causing closures in places like Zion National Park.
"We're confident that at some point we'll be able to get things back up and running, much like we were planning to run these trips this year," he said.
×
Related stories
Utah's Latest Stories
More stories that might interest you
[ad_2]
Source link